TSE As A Technology Leader
Since TSE's inception more than 50 years ago, we have fostered a customer first commitment to be your best spring brake manufacturer. Among our industry leading new product introductions are:
The patented all-steel OmniBrake
In-house chamber e-coating
HOT - High Output Technology brake
High vibration resistant mounting base
And most recently UltraLife Plus: the top-performing spring brake for both the OE and aftermarket.
Today, TSE maintains a culture of excellence focused on developing the next difference-making braking technology. As part of Marmon, a Berkshire Hathaway Company, we are able to support this commitment with the resources necessary to be the industry's technology leader.
TSE As A Global Presence
As a global player in the heavy duty trucking industry, TSE utilizes an extensive technical support, sales, and distribution network to supply spring brakes for drum and disc brake applications in more than 30 countries worldwide. This global perspective helps to drive TSE's product and technology direction.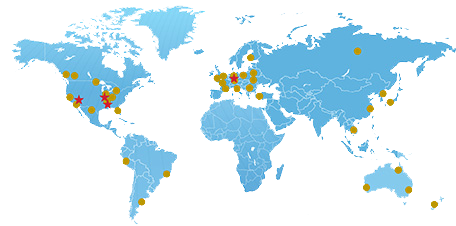 TSE's Resources To Fuel Growth
As a part of Marmon, TSE Brakes has the resources needed for new product development and operational advancements. TSE is the industry leader in corrosion resistance and brake life, and is constantly investing to expand and improve their technology in order to deliver improved efficiency and lower operating costs for its fleet customers.

TSE's Commitment to innovation
R & D Center
TSE has consistently invested in the people and equipment necessary to yield new product development results. The engineering team in our newly expanded research center conducts environmental/corrosion testing, metallurgical and chemical analysis, and mechanical testing to ensure our product innovations translate from the lab to the field. Our in-house foundry, machining capabilities and 3D printers complement these efforts allowing for quick-turn prototypes.
Safety Innovations
The TSE technology roadmap always features products designed to improve your safety. In addition to designing spring brakes built to deliver years of reliable stopping power, we are focused on developing a range of wheel end safety systems. We are working to enhance our brakes with diagnostic and monitoring technology to improve your maintenance and safety.