Indicator Slack Adjuster
TSE Brakes Introduces New Brake Adjuster With Stroke Indicator.
TSE Brakes, Inc. is introducing the latest innovation in their line of Auto Slack Adjustors, with the new Brake Adjuster with Visual Stoke Indicator.
As fleets strive to ensure their equipment is operating properly and safely this new product will assist drivers and technicians with regards to meeting and exceeding DOT requirements. In addition, the single pin design eliminates the need for templates and assists with eliminating errors in installation.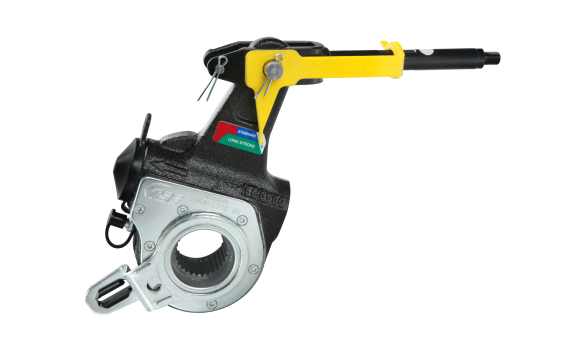 This new product has all the features of the current product, plus these enhancements
Improved Bushing for more durability and longer life
Integral Pressure Relief Valve to reduce chances of over-pressurization of seals
Clutch Adjustment Assembly with optimal extra fine adjustments
Single Pin Design for ease of first fit installation or replacement
Easy to use visual stroke indicator
Water egress caps over torque nut and grease fitting