TSE Brakes Introduces TSE UltraLife Plus™
2017-01-02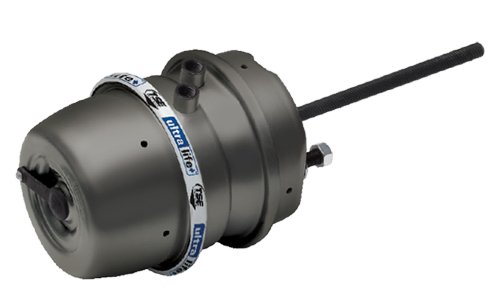 CULLMAN, ALABAMA --TSE Brakes, Inc. is introducing the latest innovation in the UltraLife™ line -- the UltraLife Plus™. This new product has all the features of industry tested UltraLife™ PLUS these enhancements:
Proprietary TSE All-N-One™ integrated pressure plate and diaphragm assembly eliminating plate shifting, increasing power spring and diaphragm life
Proprietary TSE Sealed When It Counts™ with housing drain holes located to prevent ingress of water and contaminants when driving, while providing air ventilation and drainage when parked (see drawing)
New spring design providing required output force while lowering spring stress for longer life
New urethane powder coating applied over our proven 8-step e-coat base provides industry leading long-term resistance to humidity and corrosion
Dust cap has pressure relief feature to prevent back pressure or vacuum in spring compartment
Complete unit is one pound lighter than UltraLife™ providing superior strength and durability
"With the TSE UltraLife Plus™ you have a well tested design with many new innovations providing a product that lasts longer. Additionally, we back this product with up to a ten year parts and corrosion resistance warranty (Vocational/Severe Duty: five year)*," remarked Jean Gregoire, Vice-President Sales & Marketing, TSE Brakes.
For more information, contact:
Jean Gregoire, Vice-President Sales & Marketing
514-942-2803 • jean.gregoire@tsebrakes.com • www.tsebrakes.com
*Contact TSE for warranty details.
Click here for web page and link to flyer.
###
TSE is a worldwide producer and supplier of premium quality brake actuators and brake adjusters for the on-highway and specialty vehicle markets. TSE Brakes is a Marmon Highway Technologies/Berkshire Hathaway company. Marmon Highway Technologies (MHT) supports the transportation industry worldwide with a wide range of high-quality products and services.